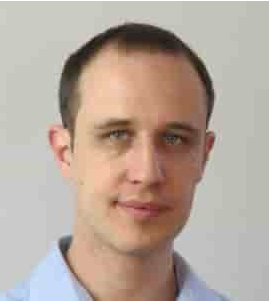 I am Thomas Wood, a Freelance Data Scientist for hire in the United Kingdom.
You can read my full CV here: Freelance Data Scientist UK Thomas Wood.
I offer freelance data science, machine learning and data strategy consulting, as well as technical due diligence, specialising in NLP, healthcare and pharma, through my UK company Fast Data Science.

I am available for worldwide and UK based freelance data science consulting engagements, but not permanent roles. Whether you need a few hours of strategy consulting or several months of a machine learning project, please get in touch with me.

I am certified by Microsoft as an Azure Data Scientist Associate.
Problems I handle: Freelance Data Scientist UK
Do you have millions of customers or website users?
Do you need to predict complex behaviour on a user by user basis?
Anticipate customer churn before it happens?
Purchasing patterns?
Product recommendations?
How can you extract value from a huge database of text data, without writing manual rules?
Why not hire a UK freelance data scientist for your business problem?
I have more than 10 years of experience in machine learning and working as a freelance data scientist in the UK and abroad, more recently in deep learning.
My speciality is large amounts of unstructured text data (product descriptions, customer profile texts, etc). I also work with image data.
Through my company Fast Data Science Ltd, I can provide various services from consulting to complete production-ready deployment of machine learning solutions. References available on request.
About UK Freelance Data Scientist Thomas Wood
I originally studied Physics to Masters level at the University of Durham, UK, before completing a second Masters in Computer Speech, Text and Internet Technology at the University of Cambridge in 2008.
Since leaving university, I have been working in machine learning and natural language processing across a number of industries including healthcare, pharmaceuticals, and recruitment.
More than 10 years' experience in Data Science and 5 years' experience as a Freelance Data Scientist in the UK.
Experience in running machine learning projects with complex requirements and international teams of developers.
Delivery of machine learning solutions from inception to deployment.
Expertise in two major areas of AI: Computer Vision and Natural Language Processing.
NLP: spoken and written dialogue systems, information retrieval, document classification.
Image processing: convolutional neural networks.
Experience with machine learning algorithms (linear regression, naïve Bayes, neural networks etc) and with the corresponding software suites (TensorFlow, Scikit-learn, Weka, etc).
Research, development, architecture, pre-sales, consulting for internal and external clients.
Good command of Python, Java, C++, Groovy, BigQuery, DataBricks, Azure, Google Cloud Platform, R.
Data visualisation and presentation: Google Charts, PowerPoint, Word.
International experience: several years in Spain and Germany and fluent command of several European languages (🇪🇸 🇩🇪 🇫🇷).
© 2021 Thomas Wood, Freelance Data Scientist UK