Have you considered hiring a machine learning expert witness for your litigation, arbitration or a tribunal where the outcome depends on detailed aspects of machine learning? I have over 10 years of experience in academia and industry, and I am Oxbridge educated and Microsoft certified. I am CUBS certified for civil litigation (Cardiff University Bond Solon expert witness course).
I am located in London, England, but I can be hired as a machine learning expert witness in any location.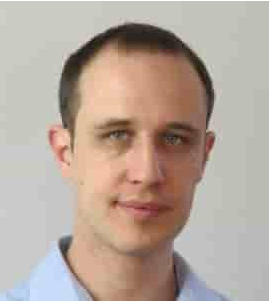 I am a specialist in artificial intelligence (AI) and offer data science consulting services as a freelancer and via my company Fast Data Science Ltd, as well as machine learning expert witness and due diligence services.
What does an expert witness do?
An expert witness is a person whose opinion is accepted by a judge as that of an expert due to their skills or qualifications in that field. Expert witnesses can be employed in various capacities such as litigation, arbitration, and tribunals. In England and Wales, a court must give permission for an expert witness to give evidence.
Expert evidence is admissible to furnish the court with information which is likely to be outside the experience and the knowledge of a judge or jury

Ministry of Justice (England and Wales), Criminal Practice Direction V Evidence 19A Expert Evidence
The role of an expert witness is to give evidence tendered as opinion rather than fact, as opposed to a fact witness.
For further information about the permitted use of expert witnesses in England and Wales, please refer to the following:
Crown Prosecution Service guidance to the use of expert evidence in criminal cases.
Civil Justice Council guidance for expert evidence in civil claims.
Machine learning is a kind of artificial intelligence that allows computers to learn without being programmed explicitly. Machine learning systems and their capabilities can be incredibly difficult for laypeople to understand. Sometimes in litigation, it is necessary to hire a machine learning expert witness to share their knowledge with a non-specialist panel or jury, in order to assist them in understanding the case.
My experience in machine learning
Since completing a Masters degree in Computer Speech, Text, and Internet Technology at the University of Cambridge in 2008, I have been active in various areas of machine learning in industry and academia, specialising in natural language processing. Some examples of machine learning projects that I have undertaken in the past include:
I provided expert due diligence consulting on the acquisition of an AI company by a wind power consortium, investigating the company in detail from a technical standpoint,
I have built a topic detection system for factory error reports, which identified common errors such as temperature excursions, damaged packaging,
I assisted a pharmaceutical company in predicting the costs of clinical trials.
Since 2020, I have been offering my services as a machine learning expert witness and due diligence consultant for litigation, mergers and acquisitions, and arbitration.
Do you need a machine learning expert witness?
If you would like to talk about your need for a data science or machine learning expert witness for litigation or arbitration, please get in touch today.